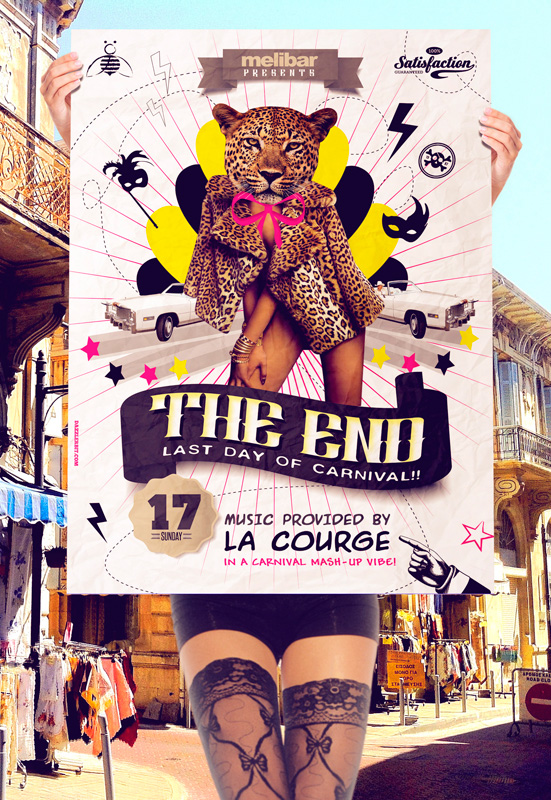 Poster + Video party teaser
When I finished with the design, proceeded adding some motion on the typography. Also I used some funky footage for adding more vibe. Except the teaser and the poster I've designed and played the visuals of this venue along side DJ Chris Blenda at Scarabeo in Nicosia, Cyprus.
Refresh Ola DJ logo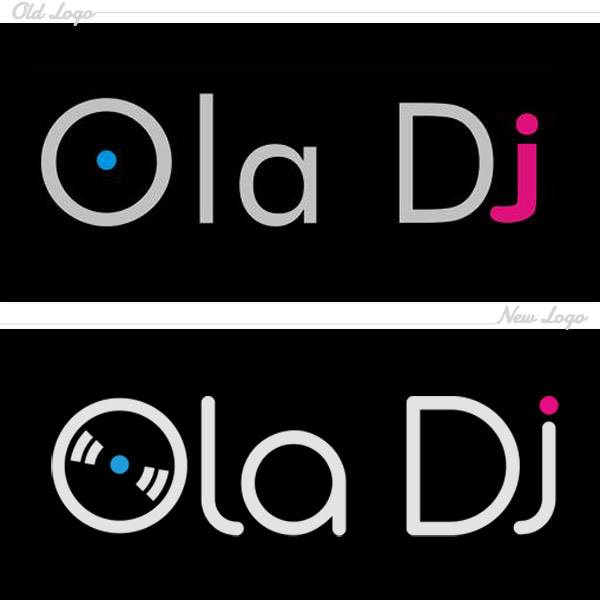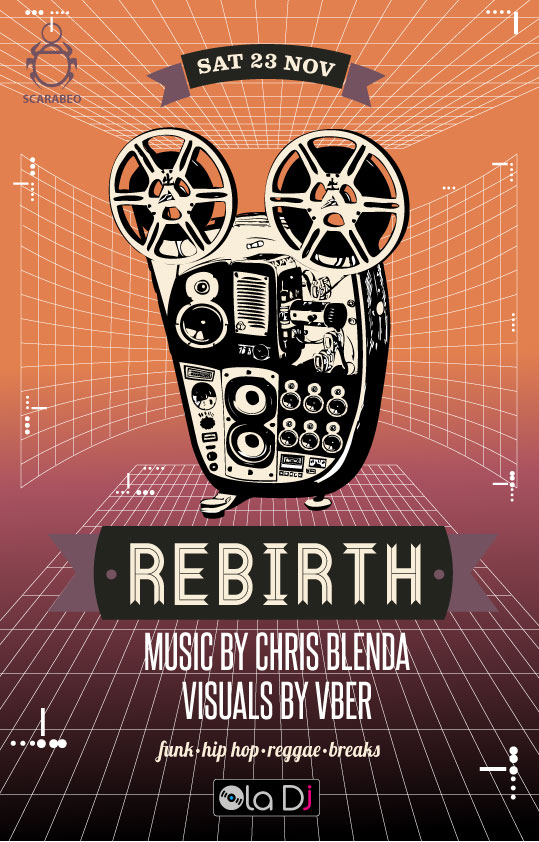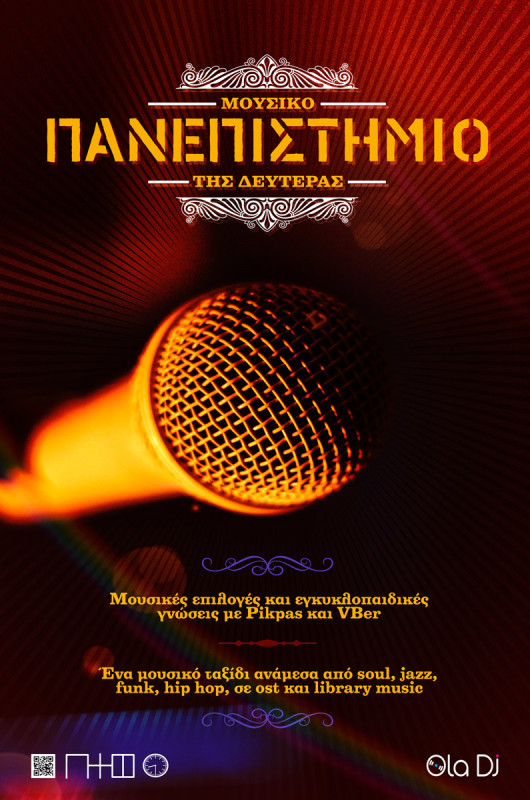 Poster + Event teaser
And for this event I asked to create except the poster the video teaser. Filmed and edited this small teaser for "Music University" at "Pi and Fi" in the Old City, Nicosia Cyprus. Music university was a music trip around music samples, ost and library music with John Ioannou and me.
Press play and get some taste of the event's music