HAVE YOU EVER SEEN A FLOWER BED MADE ENTIRELY OF PAPER?
Folding for Peace is a white paper garden in Nagasaki, Japan realized by Swiss designer Anouk Vogel.
The patch of faux flowers are aligned in a circular bed, angelically standing tall and vibrant against a naturally viridescent backdrop. The piece was commissioned by the Gardening World Cup and awarded the Silver Medal and Judges' Special Award at the Festival of Flowers and World Peace.
Inspired by the Japanese legend that guarantees good fortune in life and health, in the form of a wish, to anyone who practices the paper folding art of origami to create one thousand cranes, the outdoor installation represents a wish for world peace. While world peace may be a tad difficult to fully attain, the paper garden does provide a sense of peace between nature and allergy sufferers. This is one garden that people who are afflicted with seasonal allergies can enjoy. Just watch out for paper cuts.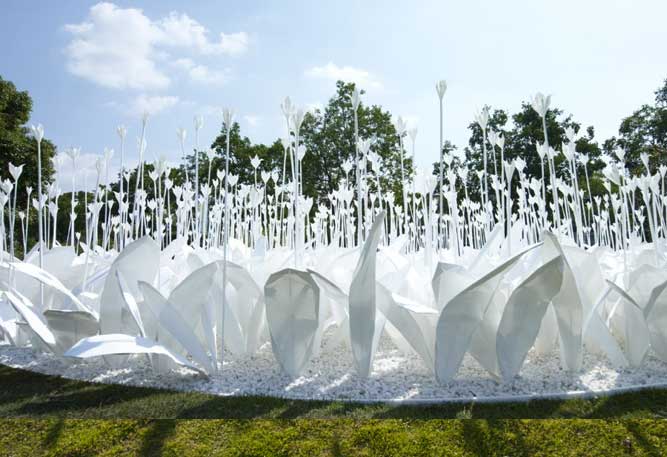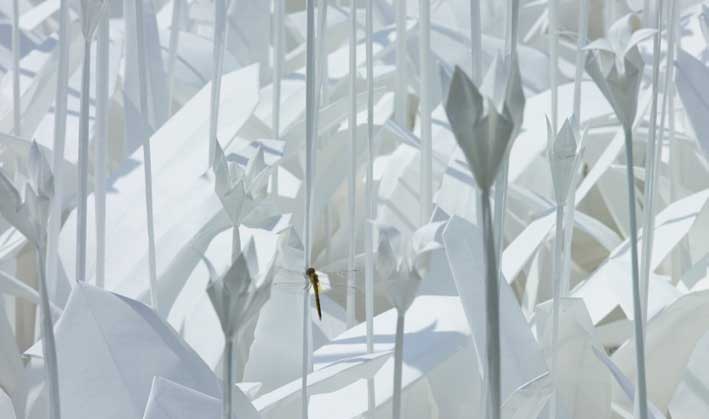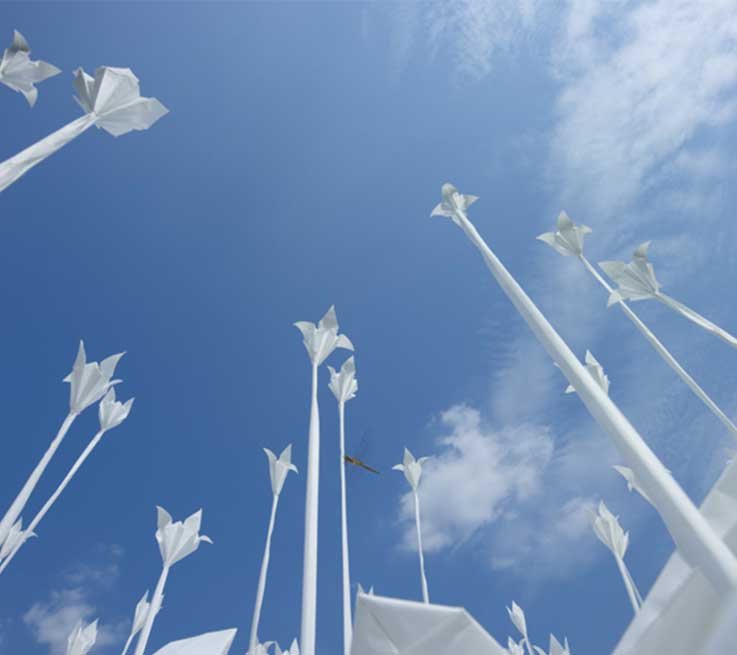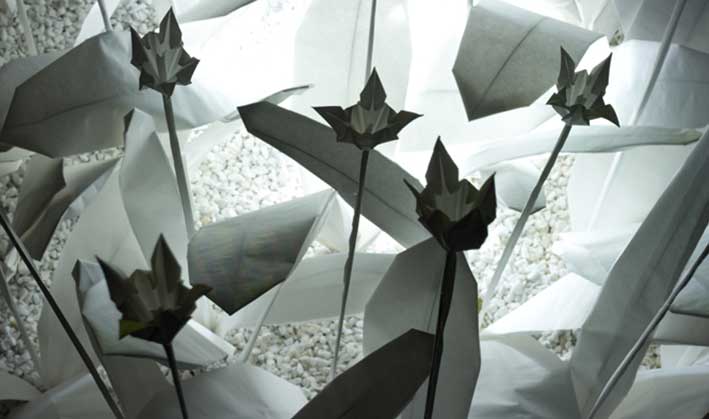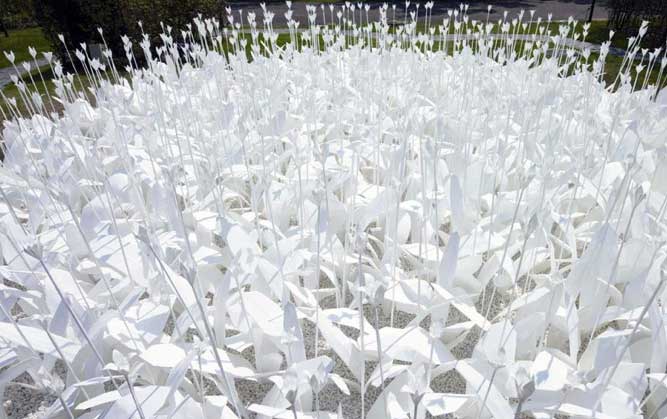 "An ancient Japanese legend promises that anyone who folds a thousand origami cranes will be granted a wish, such as long life or recovery from illness or injury. Inspired by this popular belief, the garden Folding For Peace is the physical remain of a wish for world peace."—Anouk Vogel